"IT Staffing - Contract to Hire"
With over three decades in the IT staffing industry Howard Systems has set the bar for responsiveness and high quality delivery of technical resources across all market segments. We know what makes a good employee, whether your need is temporary or full time. We've built our business on it.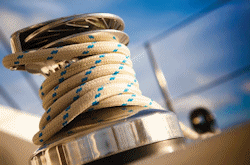 We employ a Target Account philosophy that enables us to focus attention on a smaller number of key accounts, become intimately familiar with our client's business, their technical environment, IT priorities and, just as importantly, their corporate culture. We believe our approach creates the strongest foundation for a working partnership.
Contract to Hire: When you or the candidate need time to work together and assess the match of technical and interpersonal skills and career goals before committing to an offer of long-term employment
By concentrating on the unique needs of our key clients the team consistently identifies and screens high quality candidates, arranges indepth technical screening and testing, matches interpersonal skills to client profiles and contacts a minimum of two references to validate past performance. At HSI our commitment to our clients is
"If we wouldn't hire them, our client will never see them"
. No other company matches our performance.
I know that when an individual is presented by you that the person will fit my needs both technically and professionally. I know I can trust what you say and know you maintain a strong professional ethic, two rare qualities in people today
-Gene Schaeffer--IT Director, Alliance Blue Cross/Blue Shield