"Howard Systems International - Recruiting"
At Howard Systems International, we understand that the success or failure of an IT project hinges on having the right people, with the right skills, at the right time. That's exactly what HSI provides, and we do it better than our competition. For more than 3 decades we have established that fact through our successful track record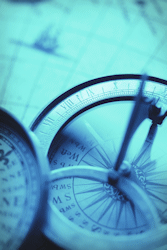 with a multitude of clients, projects, and employees.
We understand that successful business relies on successful people. Our recruiters are seasoned specialists who use creativity and technology to reach the top talent in the marketplace. Our team locates successful people through proven traditional recruiting processes, professional networking and affiliations, various cutting edge internet techniques and tools, to the latest and most widely subscribed social networking sites...and more. Our recruiters spend time building relationships with the people that will make a difference for our clients. This ensures that we address the true business need of our clients by delivering the right talented people to solve it. In this way, we create an employment experience that most effectively meets the requirements of our clients and our employees. We have complete confidence in our recruiting teams---our guarantee of client satisfaction shows it.
Whether you are an individual interested in a challenging and rewarding position to further your career, or a client who needs to increase staff and expertise within your organization, let us show to you why you came to the right people, with the right skills, at the right time, when you chose to visit our site.
Click on
Contact Us
to speak with a member of our management team and find out how Howard Systems International can help you succeed.
Technology is like a fish. The longer it stays on the shelf, the less desirable it becomes.
-Andrew Heller