"Howard Systems International - The President"
A multitude of factors has impacted IT services companies during the last decade. Offshoring, vendor management services, cuts in technology budgets, an economic climate that drove up America's unemployment ranks while driving down global earnings and investment. In such a challenging environment only the strongest and most responsive firms survive. I'm pleased and proud to say that Howard Systems International (HSI) is among those companies that not only survived but actually grew stronger as a result of our experience.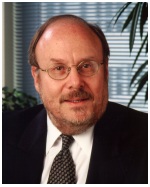 HSI, with our Questcon division, offers our clients a unique combination of talent acquisition and full lifecycle software quality assurance & testing capabilities. Our portfolio of services enables us to reach top management with our value proposition and deliver solutions that stand out far above those of our competitors. Our performance has enabled us to build and nurture long term partnerships with clients that bring exciting opportunities for our employees to develop new skills and grow their expertise while providing significant benefits to our clients.
Howard Systems is well positioned at all three points on the pyramid of success. Employees gain career-building skills and training; clients gain the advantages of on time/on budget project delivery and the company gains marketshare and prominence in the industry. I urge you to speak with us about our business plans, our partnerships and your place within our organization.
Client Focused - Solutions Driven.
-Howard Persky