"Howard Systems International - Process Automation"
The definition of Process Improvement is "A systematic approach to help an organization optimize its underlying processes to achieve more efficient results"; simple to understand, difficult to implement. The question is "Why?".
Since every function within a company involves one or more processes it's completely reasonable to conclude that improving a process will positively impact performance and ultimately, the company's bottom line. Why then do inefficient processes and work-arounds remain in place indefinitely?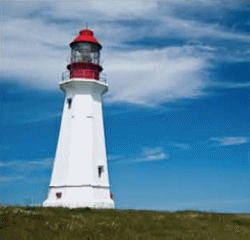 Because management allows it, other issues have higher priorities and even if it isn't the best way to do things management doesn't want to fix it if it isn't broke. In addition, lack of understanding of newer development processes, cycles and methods often lead to IT development or integration processes that are inherently ineffecient. The result is lost productivity, avoidable errors/rework, higher costs in every line of business or department and lower profits in the end. Managers need to break out of this cycle to achieve and maintain a competitive advantage.
Howard Systems set the benchmark for process improvement when we started with our own operation and brought our processes up to peak performance levels. We had to; IT services companies that didn't are just not around any more. Our unique approach combines our own experience, the expertise of our senior business consultants (who are subject matter experts in their relative disciplines) and the proven practices of our QuestAssurred™ Methodology. This enables us to come into an organization, assess current processes, create gap analyses and recommend changes that improve the workflow, interactions and methods in use by our clients.
The result is always the same—a smoother, more efficient process with a greatly reduced probability of errors. Consider the impact a Process Improvement engagement can deliver in your customer-facing systems and mission-critical applications. Can you find any reason not to call in the Howard Systems team?
JC Penney has been doing business with Howard Systems for several years. Since the beginning HSI has provided many highly qualified professionals who fit not only our technical needs but also our business environment. Without hesitation I recommend HSI as an excellent source of consulting services
-Sue Ransdell--Information Systems, JC Penney