"Howard Systems International - IT Staffing"
With over three decades in the IT staffing industry Howard Systems has set the bar for responsiveness and high quality delivery of technical resources across all market segments. We know what makes a good employee, whether your need is temporary or full time. We've built our business on it.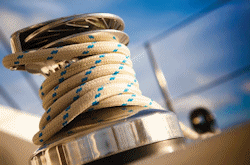 We employ a Target Account philosophy that enables us to focus attention on a smaller number of key accounts, become intimately familiar with our client's business, their technical environment, IT priorities and, just as importantly, their corporate culture. We believe our approach creates the strongest foundation for a working partnership in which we can deliver top talent in any of three staffing modes
Our Talent Acquisition Team consists of aggressive recruiters armed with a highly effective array of tools and best practices and managed by a seasoned Recruiting Director. Our recruiting processes have been proven over the long term so we know they produce the best possible results. Additionally, we closely study the market dynamics in the geography we serve to ensure the right resources are available at the right price when they are needed. Our recruiters' measurement is based on your satisfaction.
Over the years HSI has patiently listened to our requirements and responded with qualified candidates.
-David Reynolds - IT Director, Pfizer/Valleylab