"Q/A Testing Services - Mobile Apps Testing"
Nearly a decade ago
Questcon Technologies
was acquired by and integrated with
Howard Systems International
. The result has been a case study in effective expansion and clear direction---the combination of HSI's talent acquisition abilities and Questcon's methodologies, proven processes and depth of QA & testing expertise created a quality-focused organization more powerful than the sum of the parts. Questcon's subject matter experts were nationally recognized as thought leaders in the industry. They had a broad portfolio of QA & testing solutions but lacked the size and investment ability to meet the demands of a national client base. HSI brought management oversight and guidance, financial resources and a growth-oriented business plan to the merger. We are now at the top of the quality assurance pyramid. We are completely "Client Focused—Solution Driven".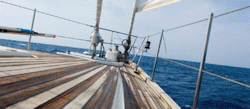 Mobile Apps Testing
: e-Commerce is not new—it has been an accepted, and reliable business platform for years but today's revolution in smart technology has placed a tremendous amount of buying power and choices literally in the hands of customers. Competition is fierce so companies need to stay up with, if not ahead of, the pack. Without mobile device apps at the fingertips of consumers companies will lose increasingly large amounts of market share to competitors and go the way of traditional brick & mortar firms—out of business.
Questcon
identified the change in buying dynamics early on, took steps to acquire the right expertise and now helps clients bring their businesses into the world of today's technology-savvy consumer.
Questcon's
approach for assuring software quality is founded on the fact that the highest return on a company's software investment is achieved when defects are identified and corrected at the earliest point in the SDLC. Our QuestAssured
TM
methodology strives for total quality from Day One in the software development process. We know the impact of errors, the costs of response time degradation and system crashes and the downside impact these can have on your customers and users. That's why we approach every engagement with the goal of Zero Defects.
Over the years Howard Systems has patiently listened to our requirements and responded with qualified candidates. Howard Systems personnel have been courteous and professional in every situation and responded to our new requirements enthusiastically
-David Reynolds--IT Director, Pfizer/Valleylab