"Consulting Services - Project Management"
Most "IT Services" companies are little more that body shops with limited abilities and very little to offer beyond a few resumes they pull off the internet. Howard Systems has worked long and hard to position our company ahead of the pack. We've been a major force in staff augmentation for more than three decades and we do it exceedingly well.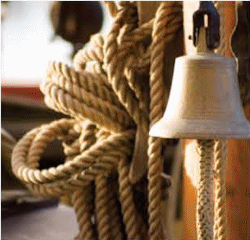 But we've bridged the gap between staffing and true consulting services through a unique combination of expertise and processes that enables us to help guide our clients through key choices and decisions that effect their IT organization and often their entire company. When goals & objectives, scope of work and responsibilities can be defined HSI is able to easily move beyond our staffing roots into the IT solutions arena.
Project Management
: HSI's workforce includes PMI-certified Project Managers experienced in the delivery of small to mid-sized application development projects, software product implementations and QA & testing projects for clients in all market sectors. Our managers are experienced in various project management methods including traditional waterfall, AGILE, Six Sigma, CMM and our own QuestAssured
TM
methodologies. We believe there are no "bad projects"; just poor planning and management.
For years The Gartner Group and other high visibility Icons of Information Technology have undertaken surveys and studies that support the conclusion that over seventy (70) percent of all IT projects fail to meet stated objectives for time to market or estimated costs, fail to deliver the promised functionality, or both. Many mission critical projects end up in the scrap heap before producing any valid results. HSI is one of the few IT Services firms able to say without exception that when we've taken responsibility for an IT project we've never been a party to any such debacle. We take our responsibility as a consulting partner very seriously.
Cigna Retirement & Investment Services hired HSI to develop and manage a corporate asset retention initiative with tremendous exposure across multiple divisions. HSI has done an outstanding job delivering a quality product on time and as specified
-J Kozlowski--Asst. VP, Cigna Retirement & Investment Services