"Consulting Services - Outsourcing"
Most "IT Services" companies are little more that body shops with limited abilities and very little to offer beyond a few resumes they pull off the internet. Howard Systems has worked long and hard to position our company ahead of the pack. We've been a major force in staff augmentation for more than three decades and we do it exceedingly well.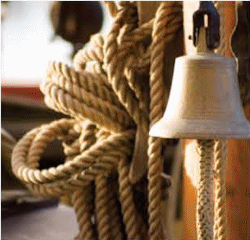 But we've bridged the gap between staffing and true consulting services through a unique combination of expertise and processes that enables us to help guide our clients through key choices and decisions that effect their IT organization and often their entire company. When goals & objectives, scope of work and responsibilities can be defined HSI is able to easily move beyond our staffing roots into the IT solutions arena.
Outsourcing
: HSI's
Questcon
division operates an onshore development and testing facility in Greensboro, NC, employing American technicians and offering our clients an alternative to outsourcing work to Indian or other foreign service providers. The cost advantage of foreign operations is rapidly eroding due to double digit wage inflation and quality issues that continue to sap the savings users thought they'd realize. Higher productivity has enabled us to replace offshore resources by a factor of more than 2 to 1 thereby delivering a cost-effective alternative to offshoring.
For years The Gartner Group and other high visibility Icons of Information Technology have undertaken surveys and studies that support the conclusion that over seventy (70) percent of all IT projects fail to meet stated objectives for time to market or estimated costs, fail to deliver the promised functionality, or both. Many mission critical projects end up in the scrap heap before producing any valid results. HSI is one of the few IT Services firms able to say without exception that when we've taken responsibility for an IT project we've never been a party to any such debacle. We take our responsibility as a consulting partner very seriously.
I also really appreciate your getting me qualified candidates within a short timeframe when it was decided that we would be bringing all of the helpdesk support back onshore
-Clyde Talley - IT Service Center Manager, Phoenix Life Insurance Company