"Howard Systems International - Executive Committee"
The collective leadership behind Howard Systems' (HSI) people, processes, products, and organizational structure is our Executive Committee. The Executive Committee is comprised of the company's President, and it's two Senior Vice Presidents.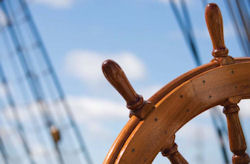 Taking under advisement staff suggestions, they make the decisions that transform and effect positive change on the business, its employees, and clients.
Each member of the Executive Committee is an expert in their specific scope of responsibility at HSI, and brings to the table years of IT and vertical industry experience. Their innovative thinking, effective communication, and successful deployment of business strategy, are representative of true leadership in action.

Howard Persky
founded his namesake IT consulting firm in 1975. A graduate of City College and a former math teacher in the New York City school system, he saw his future in technology. Howard began his business career at Computer Horizons Corporation (CHC), where he quickly broke records as the firm's highest-producing Account Manager. Driven by a passion to provide a more bespoke level of client service, he launched Howard Systems International, starting with three clients and growing to a portfolio of 2500 companies. Today Howard Systems is one of the most respected names in the IT Services industry and a trusted career partner to elite and emerging technology professionals.

Mike McMahon
joined
Howard Systems International (HSI)
in 1982 as Technical Director, moving up through the ranks of Branch Management to his current position of Executive Vice President, where he oversees the operations of the company. Mike has over 40 years of experience in the IT industry ranging from Programmer to Sales to Senior Management. A former United States Marine, Mike is a graduate of Monroe College and University of Buffalo.

In her 16 years at Howard Systems, Cynthia Robbins has led the firm's financial and human resource practices through sweeping industry and economic change. Prior to joining Howard Systems, Cynthia served as CFO of a multinational division for BTR plc (now Invensys) and as VP of Accounting for a startup division of Citicorp. She spent her early career earning progressive management positions at Merrill Lynch and PwC. She is a CPA and summa cum laude graduate of the University of Rhode Island